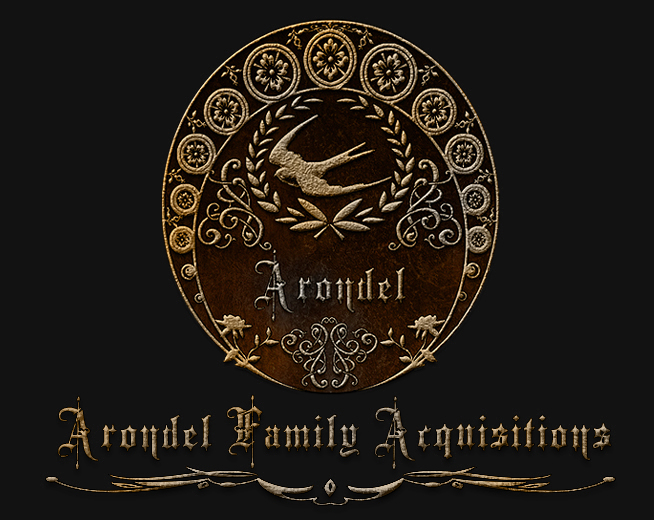 Welcome to the Arondel Family Acquisitions Wiki!
Edit
Arondel Family Acquisitions is a guild on the Tarnished Coast in Guild Wars 2. It is a heavy roleplay guild, and this wiki is used to supplement our website and forums, located at http://arondel.enjin.com.
Please email us at housearondel@gmail.com if you have any questions.
Here is a table of all entries on the Wiki. Please alphabetize if possible. Every time you make a page, put a link in here. Otherwise, no one may know that it exists. If you want a template for a type of entry made, let Amacynth know.
Archival Entries are for diaries of any sort or observations your character may have made in some RP setting (ex: notes about an induction ceremony, Amacynth was wearing that in a pub? etc.), Flora & Fauna would be information relating to Tyria's wildlife (ex: an entry musing on the strangeness of the Sylvari, an account of dealing with a corrupted lifeform, etc.), Other Knowledge is any sort of knowledge that may not be known widely in character, if at all.
There is a character template page for your use. It can be found here.
Latest activity
Edit
Community content is available under
CC-BY-SA
unless otherwise noted.